The Batra Group started in 1947 when Ram Batra established numerous businesses, after he moved to Bombay during the Indian Independence.
Over the years Ram Batra gained a reputation for absolute integrity. His business acumen and interests encompassed 19 industries, ranging from textiles to plastic.
A compassionate philanthropist, he supported many medical, cultural, religious and sporting charities and was appointed Sheriff of Bombay.
Today the business empire built by Ram Batra is a highly diversified, profitable organisation.
The business thrives under the control of Ram Batra's sons, Rajesh and Rajiv. They have created an international group with interests in retail, brand licensing,
distribution and sourcing companies with a presence across the Indian subcontinent, United Kingdom, Europe, North Africa, and the Middle East.
The business was built on the strongest of business foundations based on core values:

HUMILITY
• We are humble in our approach to doing business
• We admit our mistakes and learn from them
• We listen and are eager to learn

OWNERSHIP
• We display a sense of ownership in all aspects of our role
• We take full responsibility with accountability for our performance and for our conduct
• We will build empowered teams that collaborate and contribute to our success

FAMILY ETHICS
• We aggressively promote and protect our way of doing business
• Every member of the group is not just an employee, they are family
• We show respect and value every member of our group and pride ourselves in our diversity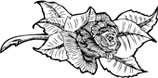 PASSION
• We are proud of our history and our brands
• We serve our customers with creative and innovative ideas and solutions
• We display our passion through the quality of our products and services

TRANSPARENCY
• We have a commitment to doing business with strong corporate governance and openness
• We work across all organisational boundaries and strive to break internal barriers
• We accept accountability of our own actions and results
The Batra Group are a highly diversified Global organization with interests in brand licensing, design, sourcing and distribution.
We cover EMEA for licensed brands, and source and supply products on a FOB basis for the rest of the world.
The business is 100% family owned and built on the strongest of business foundations formed around a group of core values.